Deleting your account
Deleting your personal account removes all organizations and projects (and associated project branches) "owned" by your account.
These are projects that were created by your account and where you are the sole Admin member. Commits you've created in projects owned by other users will not be deleted but will display with no author.
Deleting your account is permanent. Once the deletion process begins, you will not be able to retrieve your account or any information that has been deleted.
To delete your ActiveState account
Sign in to ActiveState.
From the menu at the top of the page, click your account name and select Account Settings from the drop-down.
From the menu on the "Account Settings" page select Delete Account.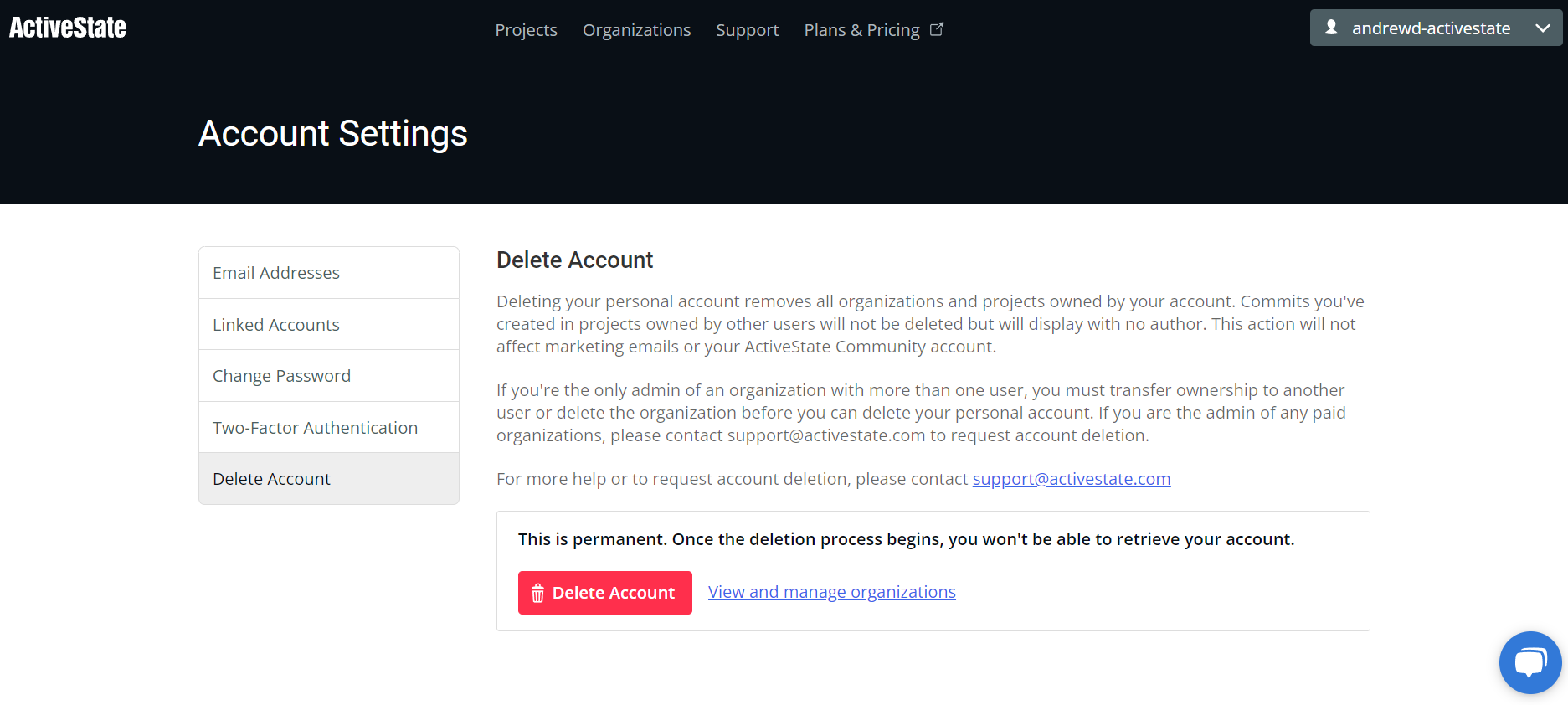 Click the Delete Account button and then confirm your choice.
---
If you're the only Admin member of an organization with more than one member, you must either transfer ownership to another member by setting their permission to "Admin", or delete the organization before you can delete your personal account.
To transfer ownership of an organization to another member
Go to your Organizations tab and find the organization.
Click the Members tab.
On the line with the member's details, set the permission to "Admin".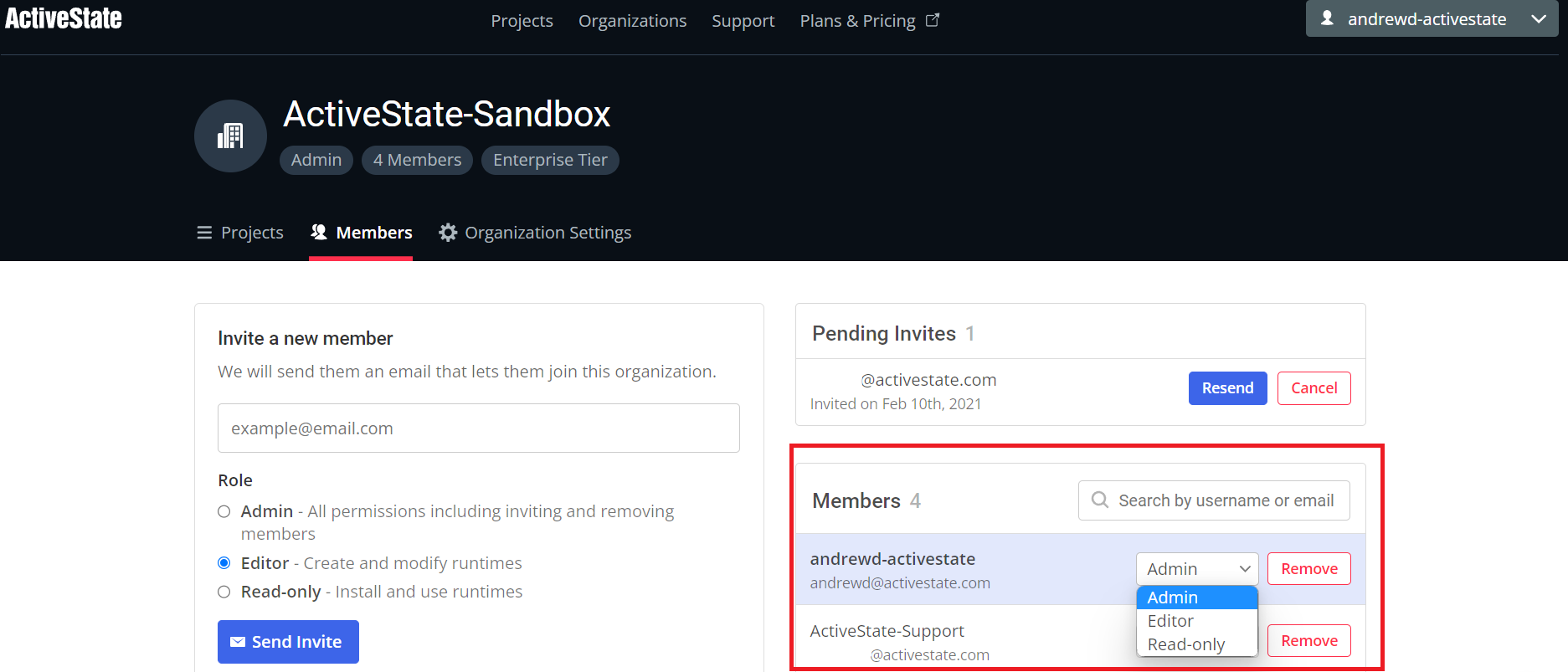 The member whose permission has been set to "Admin" is now the owner of that organization. If you are the admin of any paid organizations, please contact support@activestate.com to request account deletion. Please note that deleting your ActiveState account will not affect marketing emails or your ActiveState Community account.